What can the Colombian consular offices do for you?
Please find below a list of our eleven consular offices in the United States. You can address your questions directly to the Consulate closest to your place of residence or jurisdiction .

Our consular officials will gladly entertain your questions about visas, legalization of documents, ID documents for Colombian nationals, and other consular related issues.

Five of our Consulates have web pages in which you might obtain information about the consular issues of your interest.


IMPORTANT NOTICE:
Neither the Embassy of Colombia, nor any of its consular offices in the United States can issue, expedite, facilitate or make recommendations concerning visas for Colombian nationals to the U.S. or to any other country. Your questions concerning U. S. visas for Colombian nationals, or authorizations of stay in the United States should be addressed directly to the United States authorities. Concerning these issues, the United States Embassy in Bogota provides very useful information in its webpage. Specifically, for authorizations of stay, we suggest that you visit the section "How do I...?" of the INS webpage
Consulates of Colombia in the United States:
City
Address
Phone/
Fax/
e-mail.
Consul
Jurisdiction
Hours:
Atlanta
5901 - C Peachtree Dunwoody Road, Suite 375, Atlanta, GA, 30328
770-6680451/0512/0552.
EXT: 21 -22 - 23- 24
770-668-0763(Fx)
v_consul@bellsouth.net consulco@bellsouth.net catlanta@minrelext.gov.co
Guillermo Salah Zuleta
AL, GA, KY, MS, NC, SC, TN
Mon-Fri
9:00am-1:00pm
Boston
535 Boylston Street,
11th Floor
Boston, MA 02116
617-536-6222
617-536-9372 (Fx)
conboston@aol.com
cboston@minrelext.gov.co
Juan Ramón Villa
MA, NH, VT, CT, RI
Mon-Fri
9:00am-1:30pm
Chicago
500 North Michigan Avenue,
Suite 2040
Chicago, IL 60611
312-923-1196 312-923-9034/5
312-923-1197 (Fx)
chicag95@aol.com
cchicago@minrelext.gov.co
Luz Priscila Ceballos
IL, KS, IN, IA, MO, MN,
ND, SD, WI, MI, OH, NE
Mon-Fri 9:00am-1:00pm
Houston
5851 San Felipe, Suite 300
Houston, Texas 77057
713-527-8919 713-527-9093
713-529-3395 (Fx)
infoconsulado@colhouston.org
chouston@minrelext.gov.co
Hernán Arizmendi Posada
AR, LA, TX, OK
Mon-Fri 9:00am-2:00pm Passports: 9:00am-12:00pm
Los Angeles
8383 Wilshire Blvd.,
Suite 420
Beverly Hills, CA 90211
323-653-9863
323-653-4299
323-653-2964 (Fx)
cnlosangeles@earthlink.net
cangeles@minrelext.gov.co
Myriam Beltrán de Forero
Southern CA, AZ, NM
Mon-Fri 9:00am-1:00pm
Miami
280 Aragon Ave.
Coral Gables, FL 33134
305-448-5558
305-441-1235
305-448-4179
305-441-9537 (Fx)
cgcmiami@bellsouth.net
cmiami@minrelext.gov.co
Carmenza Jaramillo
FL, Bahamas, Gran Cayman.
Mon-Fri 8:30am-1:00pm
New Orleans

Closed on November 30, 2002

Closed on November 30, 2002

Closed on November 30, 2002

Closed on November 30, 2002

Closed on November 30, 2002


Closed on November 30, 2002

New York City
10 East 46th Street
New York City, NY 10017
212-949-9898 212-370-0004
212-972-1725 (Fx)
concolny@nosotros.com
cnewyork@minrelext.gov.co
Jaime Buenahora Febres-Cordero
NY, NJ, PA
Mon-Fri 9:00am-1:45pm
San Francisco
595 Market Street,
Suite 2130
San Francisco, CA 94105
415-495-7195/96
415-777-3731 (Fx)
colombia@pacbell.net
csnfrancisco@minrelext.gov.co
Roger E. Taboada
Northern CA, AK, CO, HI, ID,
MT, NV, OR, UT, WA, WY
Mon-Fri 9:00am-1:30pm
San Juan de Puerto Rico
Edificio Mercantil,
Pl 814
Avenida Ponce de Leon
Hato Rey, PR 00918
787-7546899
787-754-6885
787-754-1675 (Fx) cnsju@coqui.net
csanjuan@minrelext.gov.co
Luis Angel Montoya
PR, Hispanola,
US Virgin Islands, British Virgin Islndas
Mon-Fri 9:00am-1:30pm
Washington
1101 17th Street NW suite 1007
Washington DC 20036
202-332-7476
202-332-7180 (Fx)
cwashington@minrelext.gov.co
María de los Angeles Barraza Gómez
DC, MD, VA, DE, WV
Mon-Fri 9:00am-12:30pm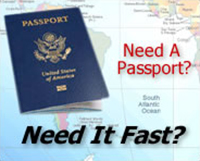 Monthly tours to Barranquilla to meet hundreds of young single women from Barranquilla,
Barranquilla women tours.
$995
including 4 Star Hotel, single parties and unlimited introductions.
Let A Foreign Affair and Attorney Maria Jones handle all your Fiancee Visa and Immigration matters
Faster Overall Processing Times
100% success rate
Fluent in English and Russian
Vice Chair of the Immigration Section of the State Bar of Arizona

Hotel Caribe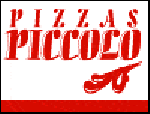 Piccolo Pizzas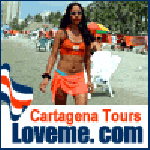 Loveme.com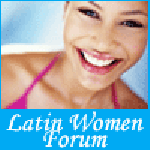 Latin Women Forum